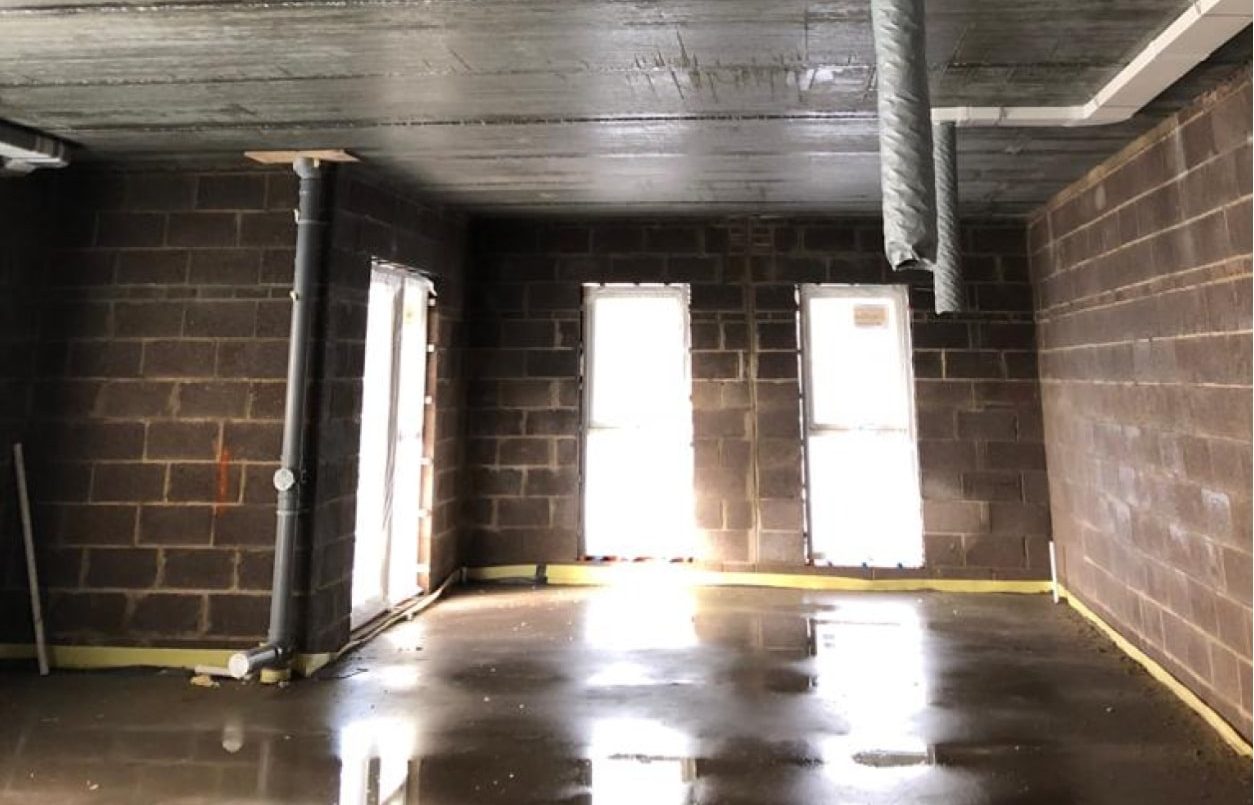 Drying and Flood Restoration
Action Dry provide response and drying support services to many of the UK's larger well known construction companies. Besides our screed drying services which use subfloor compressor systems, our power efficient heat-drying trailers can do the work of up to 50 dehumidifiers cost effectively drying or conditioning several floors, at a time thereby keeping you on track or reducing the impact of water or mould damage.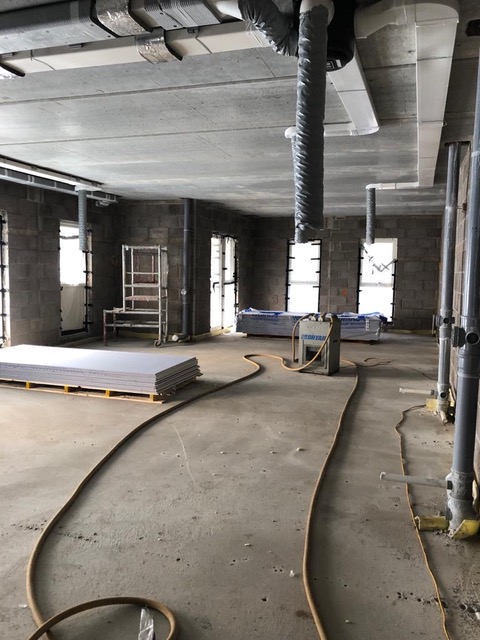 Emergency Flood Response
Action Dry can respond quickly to your water-damage emergency. Whether a flood is threatening your completion deadline or you need remediation specialists for fast, effective service during the defects period, Action Dry are the answer and we're available round the clock.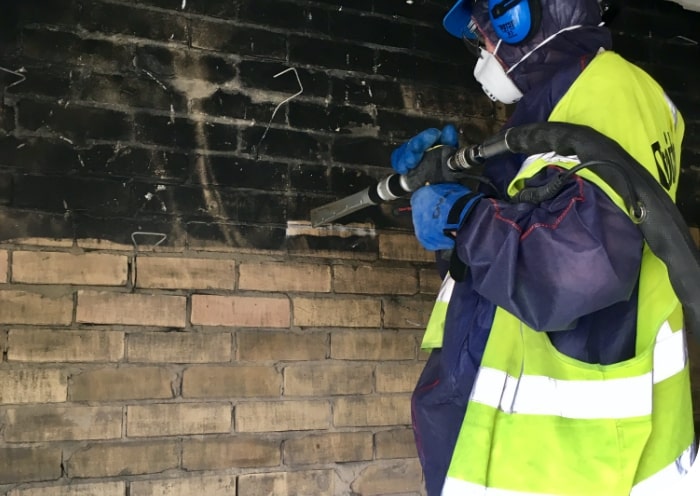 Fire Restoration
Action Dry have a track record in providing the construction industry a high-standard of specialist fire damage cleaning to properties of all sizes and we can also remediate water damage from fire extinguishment, including using our trailer-mounted heat-drying systems which do the work of up to 50 dehumidifiers. We can scale-up our response to help keep you on track for your deadlines and we can also certify air quality or test for VOCs and particulate matter.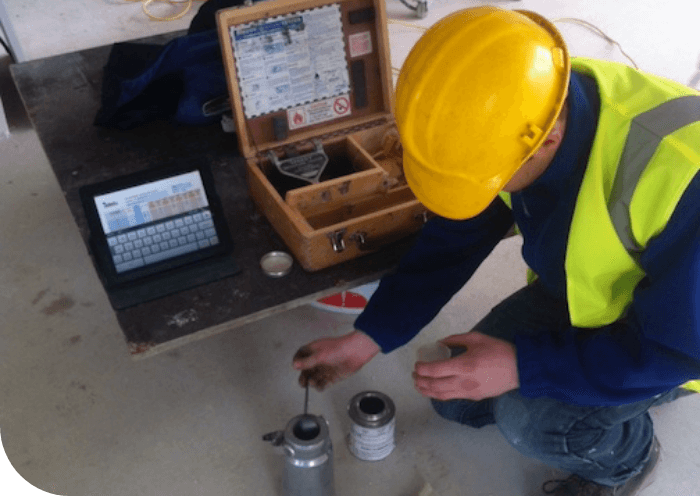 Moisture Testing and Drying Certificates
Action Dry help many construction companies investigate moisture issues in all types of properties from single plots to large blocks. We can provide independent verification of moisture conditions within screed or walls. We can help you find moisture issues cheaply and competently using a range of test methods.
Sewage
Action Dry can respond quickly to sewage floods that occur during your properties' defects period. We can conduct a certified hygiene clean and test for e-coli for your clients' peace of mind. We can respond 24/7 and are licensed waste carriers who can handle disposal of contaminated items.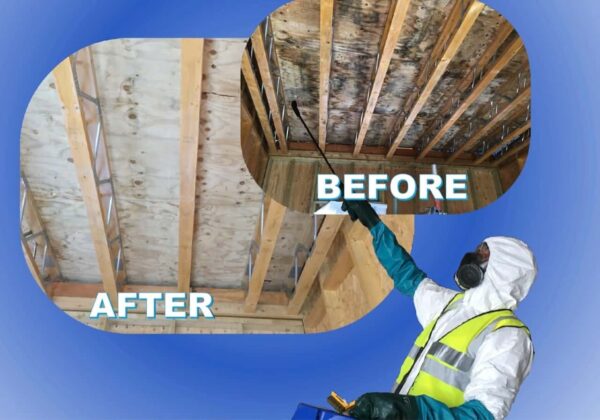 Mould and Air-Quality Remediation and Testing
We can clean away visible mould growth efficiently, quickly and cost effectively using the Goldmorr process - probably the most recognised mould  cleaning system in the world. Have us clean away the mould or, if your occupants are claiming health issues, our science and evidence based mould abatement and testing services can ensure that you have the evidence to prove efficacy of the cleaning program.
Training School Venue Hire
You can hire Action Dry's classroom and flood house for your training events. It seats up to 20 and has a projector screen and is located near Romford and the M25. You can also hire our flood house for your r&d or staff training; we flood it and use it to research drying and remediation processes. We've researched screed drying and drying of different building materials and we can work with you on your drying research projects.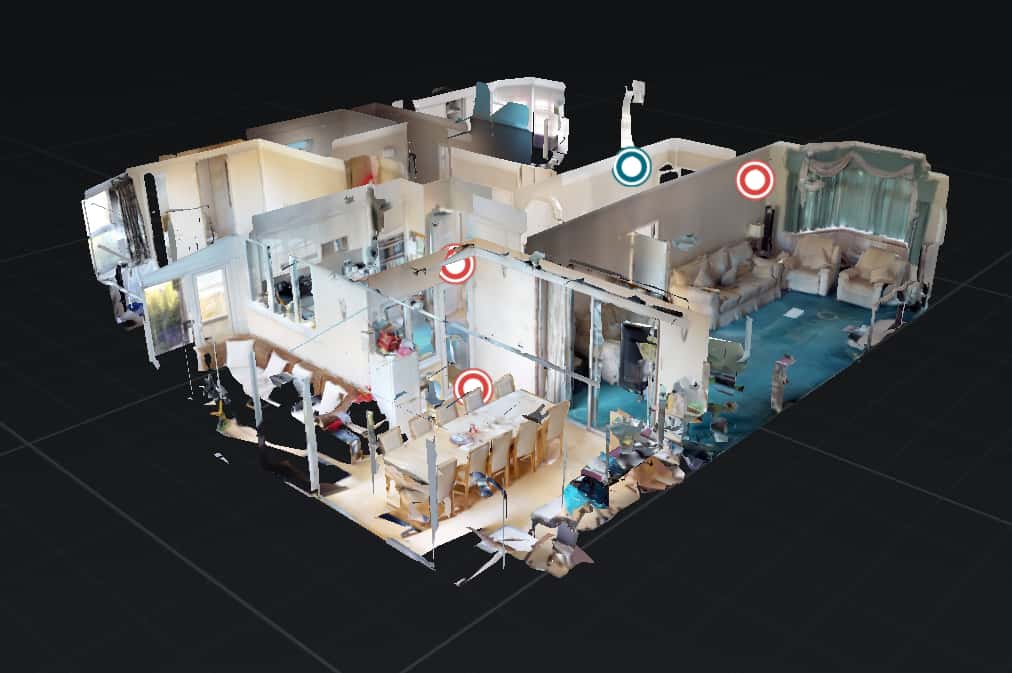 3D Image Scanning
Action Dry can provide 3D model and 3D image scans of your or your client's property. You can use it to share information, provide a remote walkthrough of your property or obtain 3D measurements and schematic floor plans of the property and you can even publish your scans to Google Street View.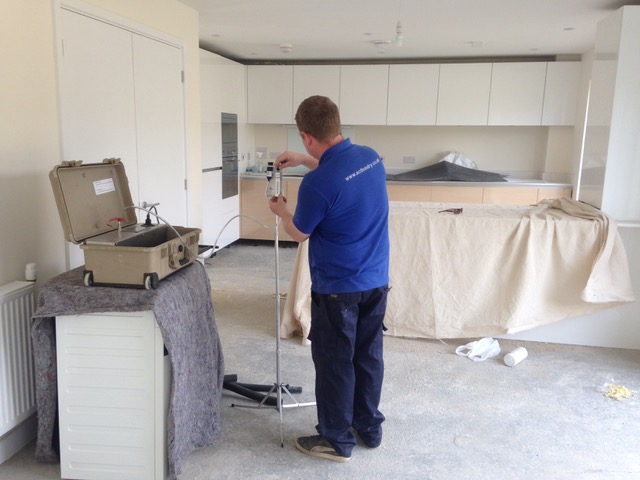 Consultancy
Action Dry can provide consultancy services regarding complex drying or mould-contamination issues. We helped write the British Standard PAS64:2013 industry code of practice for the Mitigation and recovery of water damaged buildings and have helped dozens of construction companies save costs and resolve disputes. Our team includes a Doctor of Mycology, an MSci and a mould abatement / damage management specialist with over 20 years experience.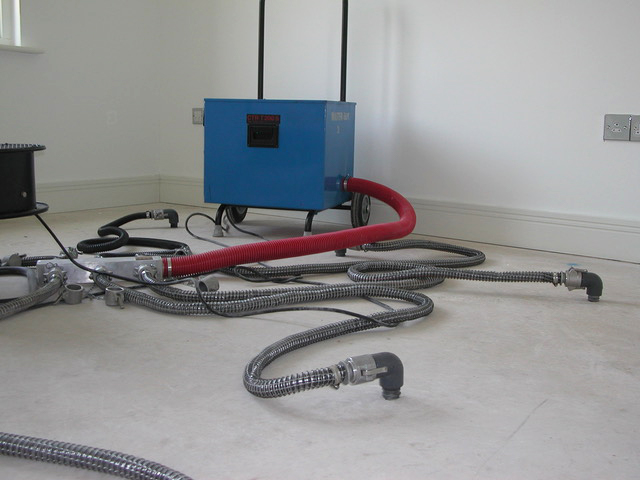 U-Dri ®
Hire professional drying equipment from us and we can just deliver and collect it. Insurers, if involved, may want a drying certificate before they pay out. So, for an additional fee take advantage of our U-Dri® service. We deliver the equipment including a moisture meter, we help you set up and give ongoing guidance. For another extra fee, we can undertake a final moisture check and provide the drying certificate.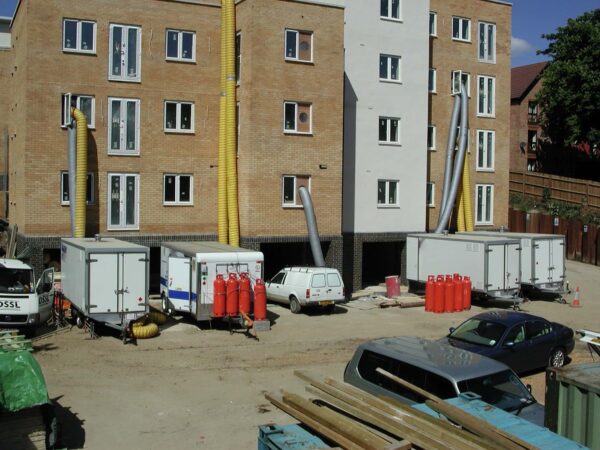 Speedry
Minimise downtime, reduce costs and save on strip out and
environmental impacts with our heat drying process. We are the UK's pioneers of heat drying using trailer drying systems and have
been using this fantastically efficient process since the turn of the century. So, if you need a fast drying solution or need to dry of larger buildings, please consider our services.