Thank you for your interest in mould remediation and mould testing services.
Where there is contention regarding mould damage in a property, we have the science, experience, resources and ability to ensure disagreement can be resolved.
If you have landed on our site looking for a solution to a mould problem or simply for advice, then please don't hesitate to call us to discuss the issue you face. We will be pleased to help you.
What can Action Dry offer and why or how do we stand out from the rest of the Industry and why should you consider what we have to offer? Judge for yourself:
Our mould remediation services are Science and Evidence based and our testing services offer you the most comprehensive and advanced test methods available - some unique to Action Dry in the UK.
Action Dry Emergency Services provide established professional services focusing on drying, mould testing and mould decontamination. We have spearheaded the UK's emerging mould remediation industry since 1998 and we offer a diligent industry-leading science and evidence-based program of works. Our mould team includes highly educated scientists, a US ACAC certified microbial remediator and certified microbial consultant as well as one of the technical advisors on the steering panel of the British Standard PAS 64 – the code of practice for the mitigation and recovery of water -damaged buildings.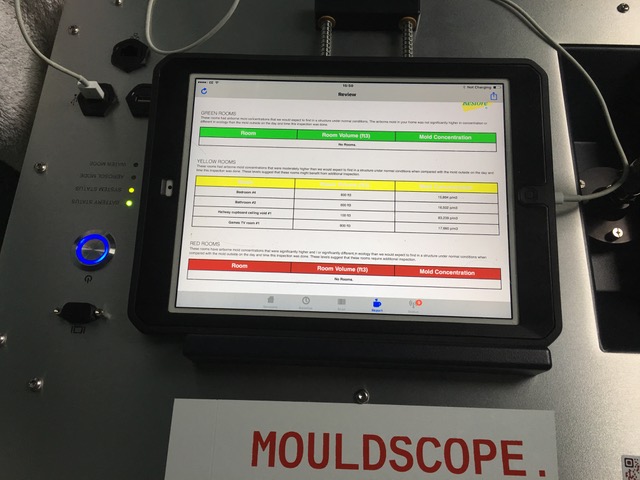 We are not Doctors, but we have a good understanding on the implications resulting from exposure within damp and mouldy buildings. We are experienced in the decontamination protocols needed to help those diagnosed with CIRS, MCS, CFS, Lyme, and ME and for those who need to ensure that conditions in their property do not negatively impact on their personal route to recovery.
We understand the limitations of all the test methods and we understand and can help you use and understand the data we can gather.
We provide the cutting edge techniques and protocols needed to return your property to conditions that may give you the best chance of recovering your home and your health – and we can undertake comprehensive testing, quality control, and or post-remediation evaluation of conditions using some of the most sophisticated methods available. Our working relationships with specialized laboratories and scientists from all over the world keep us at the forefront of the industry and developments.
We look to identify the cause of your mould and damp problem, dry the property, remove unwanted mould, and verify conditions prior to issuing appropriate certificates of efficacy.
We are happy to work with your health practitioner or environmental consultant or Insurer to ensure the success of a project and we can work with them to ensure unwanted contaminants are removed.
Our mould technicians are qualified Goldmorr Master Technicians and we are appointed as the UK trainers and distributers for Goldmorr products: The Goldmorr System, used worldwide, provides a complete and very cost-effective mould remediation process using unique, non-toxic and biodegradable products created specifically for the removal of mould spores, surface growth, and mycotoxins. To go with these products our company scientists have developed groundbreaking methods and enhanced the use of equipment to ensure the best possible application of those products and a return to normality.
Action Dry are uniquely placed to deal with and test both environmental and respirable mycotoxin contamination in your property. This is an important aspect of mould related contamination which is so often overlooked. Please contact us for further information about this, and we will be happy to tell you more.