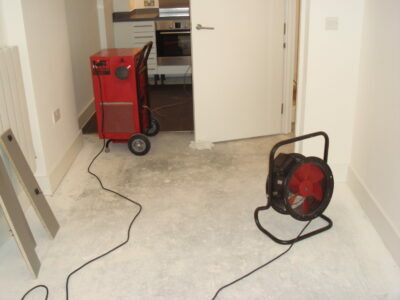 Drying & Flood Restoration
Action Dry understands you're losing money if your tenants are out of your properties or you can't move new tenants in until the property is dry or clear of mould following a flood or escape of water. We can also help solve long-term issues. We have the best drying equipment available with experienced technicians who can devise optimum drying programmes. Our service is discreet and we issue drying certificates at the end of works.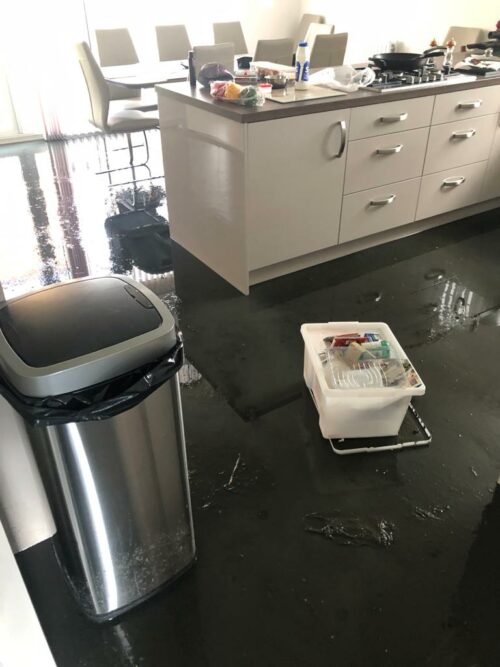 Emergency Flood Response
Maintain tenant good will by instructing Action Dry to respond to emergency flooding quickly, anytime on any day. Prompt action can save cost by reducing secondary damage and the need for stripout. We plan our works to cause minimum disruption for your tenants and we can manage the whole drying process and issue a certificate of drying at the end.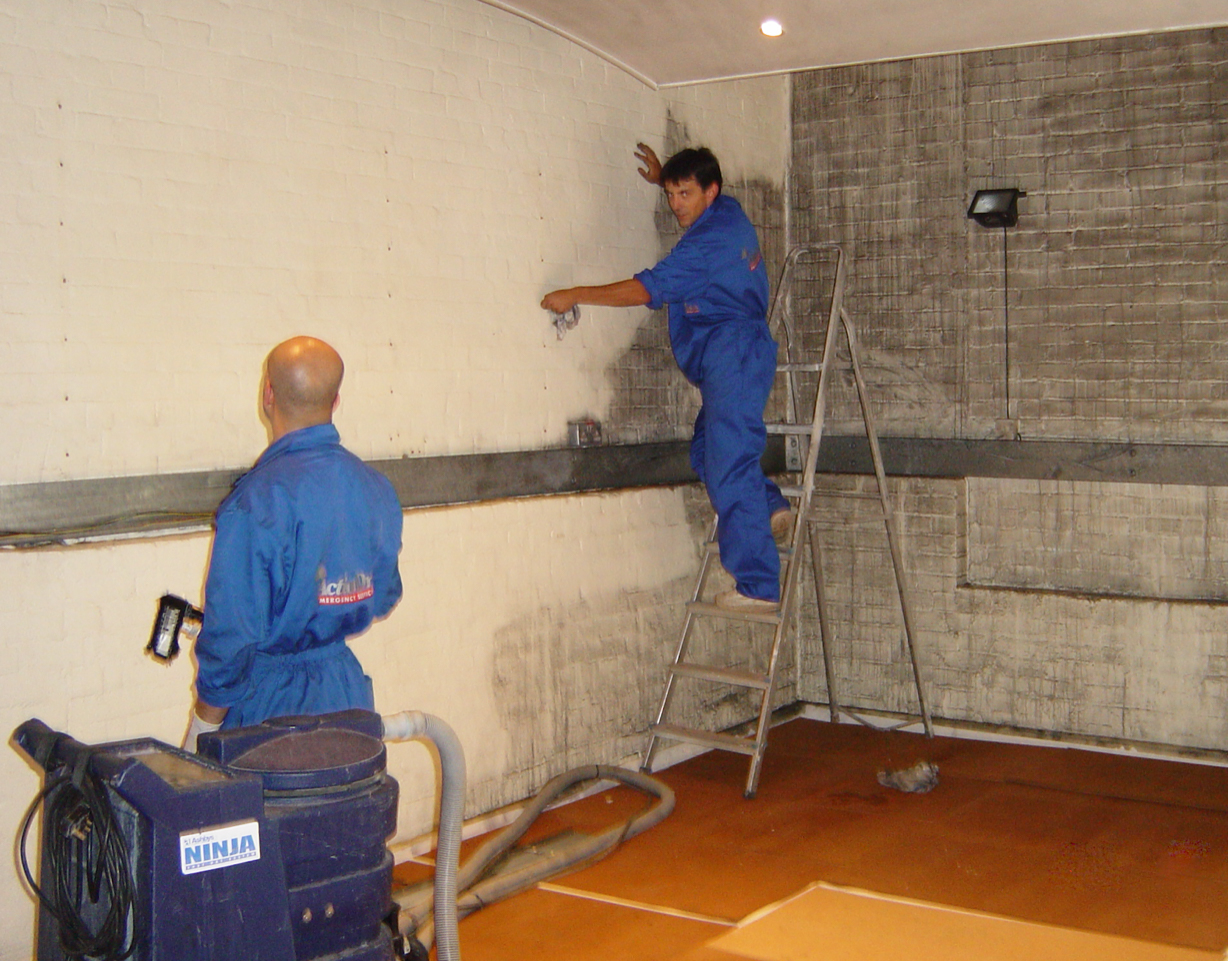 Fire Restoration
Action Dry have considerable specialists in cleaning fire-damaged properties to an excellent standard and we can test for VOCs and air-quality after works. We can also complete remediation for water damage caused by fire extinguishment and we can use advanced equipment to help ensure your property is back ready for rental as soon as possible after the fire.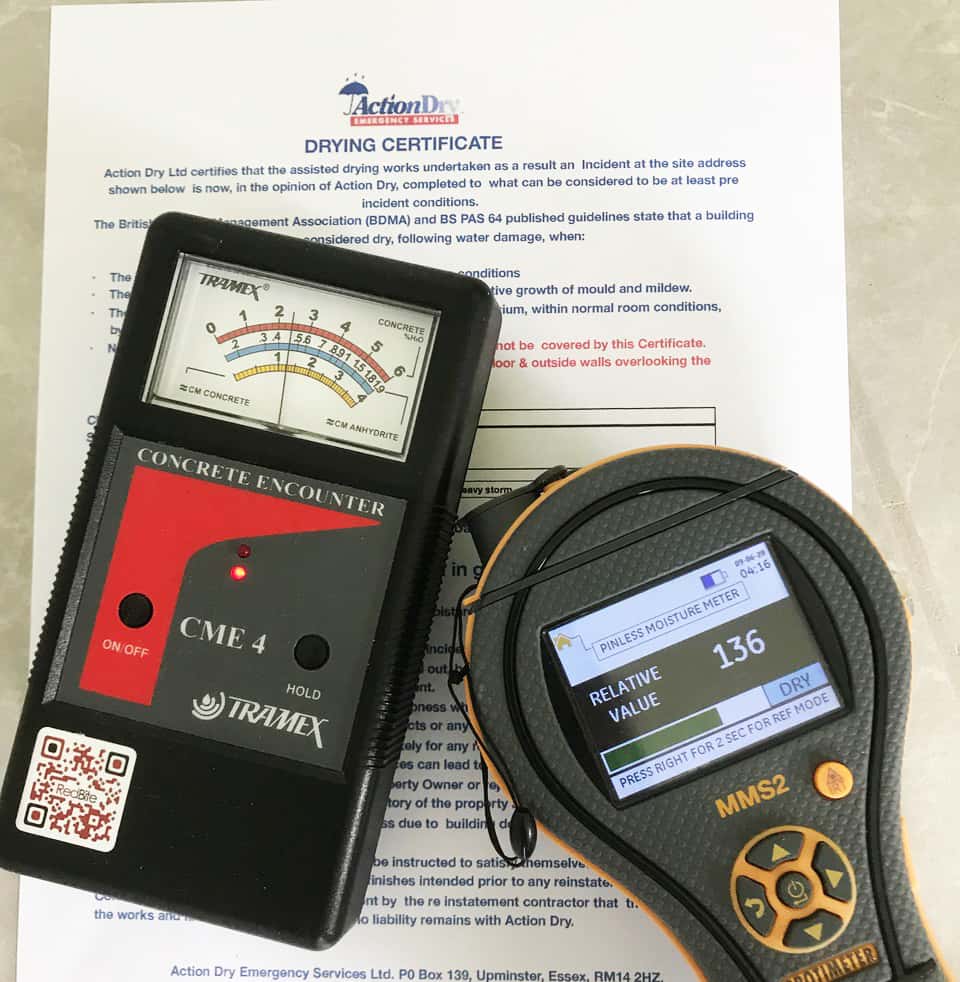 Moisture Testing & Drying Certificates
Action Dry can attend your property if you think you've got a moisture problem. We're discreet and will look to reduce undue disruption to your tenants. We have a range of equipment that can help find moisture or assess environmental conditions, and we can give guidance or put together a professional drying programme if appropriate, addressing moisture issues and preventing mould growth.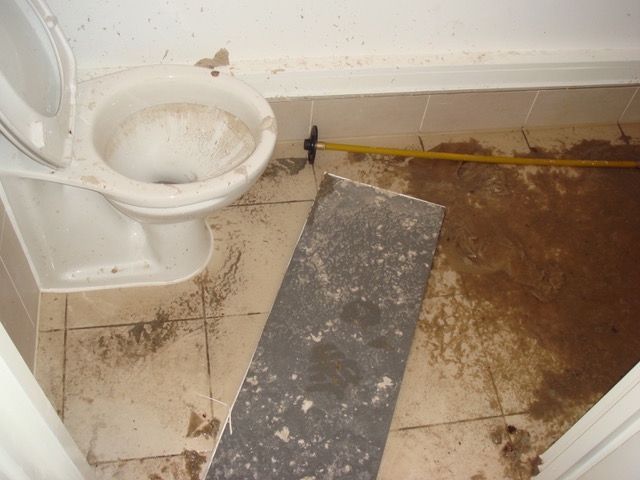 Sewage
Action Dry can respond around the clock to sewage floods or contamination and clean up of bodily fluids and disposal of contaminated furniture and items. We organise disposal of all contaminated items and validate our hygiene cleans. Our service is discreet and compassionate and we encourage you to keep our number in your phone for emergencies.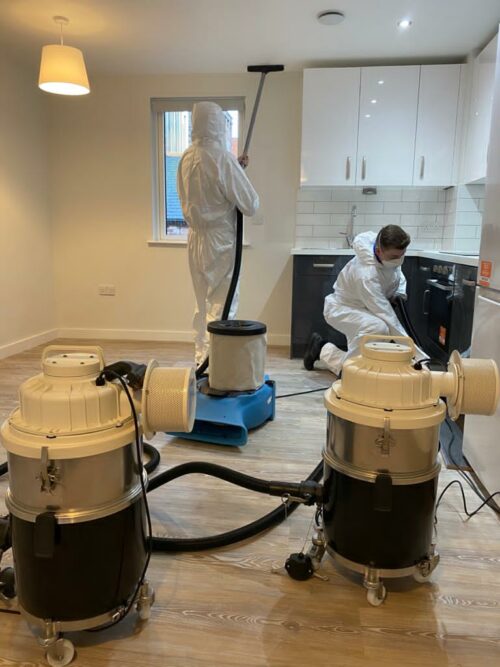 Mould & Air-Quality Remediation & Testing
We can clean away visible mould growth efficiently, quickly and cost effectively using the Goldmorr process - probably the most recognised mould  cleaning system in the world. Have us clean away the mould or, if your occupants are claiming health issues, our science and evidence based mould abatement and testing services can ensure that you have the evidence to prove efficacy of the cleaning program.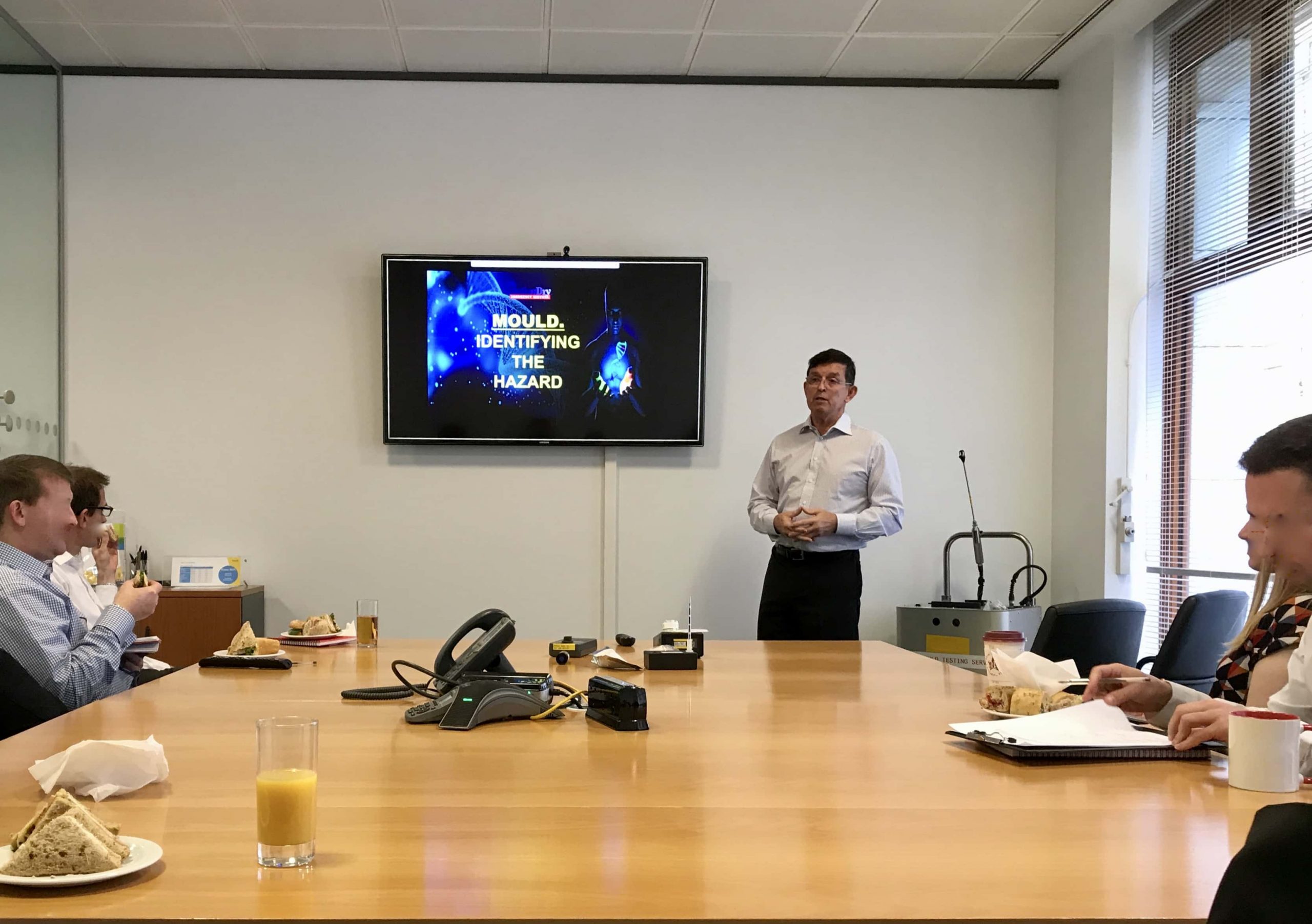 Consultancy
Action Dry can provide consultancy services regarding complex drying or mould-contamination issues. We helped write the British Standard PAS64:2013 the industry code of practice for the Mitigation and recovery of water damaged buildings and we have helped many of landlords and property managers resolve disputes and save remediation and reinstatement costs. Give us a call for a no-obligation discussion of your issue.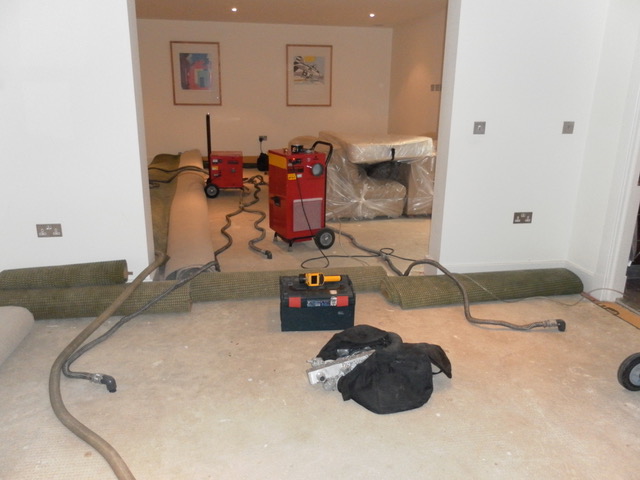 U-Dri ®
Hire professional drying equipment from us and we can just deliver and collect it. Insurers, if involved, may want a drying certificate before they pay out. So, for an additional fee take advantage of our U-Dri ® service. We deliver the equipment including a moisture meter, we help you set up and give ongoing guidance. For another extra fee, we can undertake a final moisture check and provide the drying certificate.