Discover a solution to fit your needs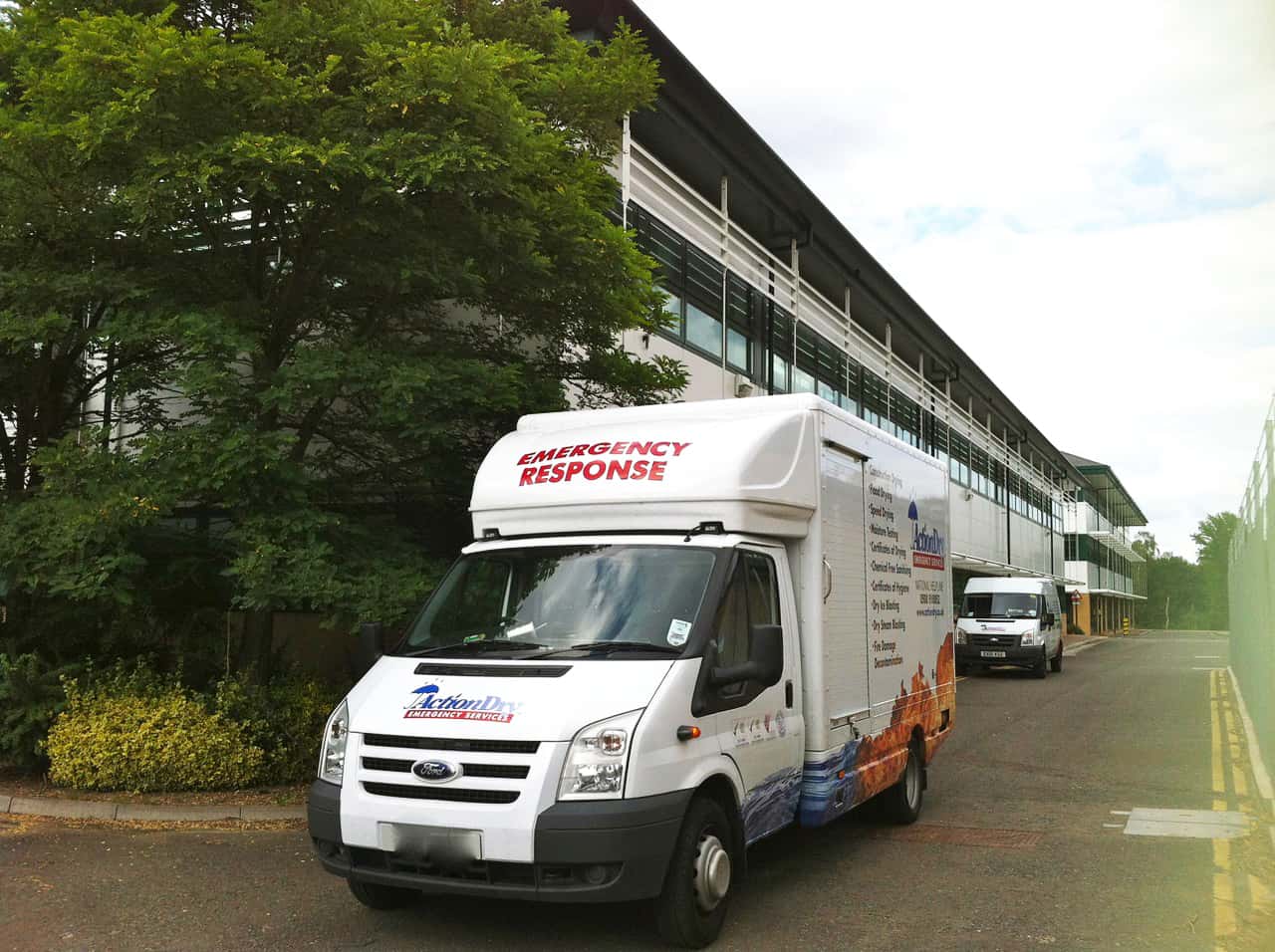 Facilities Managers
Action Dry provide reliable and professional around the clock support services for all types of water damage and other specialist cleaning needs. We hire out drying equipment and specialise in heat drying systems ensuring minimise disruption and downtime. Our mould abatement services – including aerobiological assessments, mycotoxin and mould specific PCR DNA speciation and a full range of IAQ testing. Decontamination works come with verification certification when appropriate.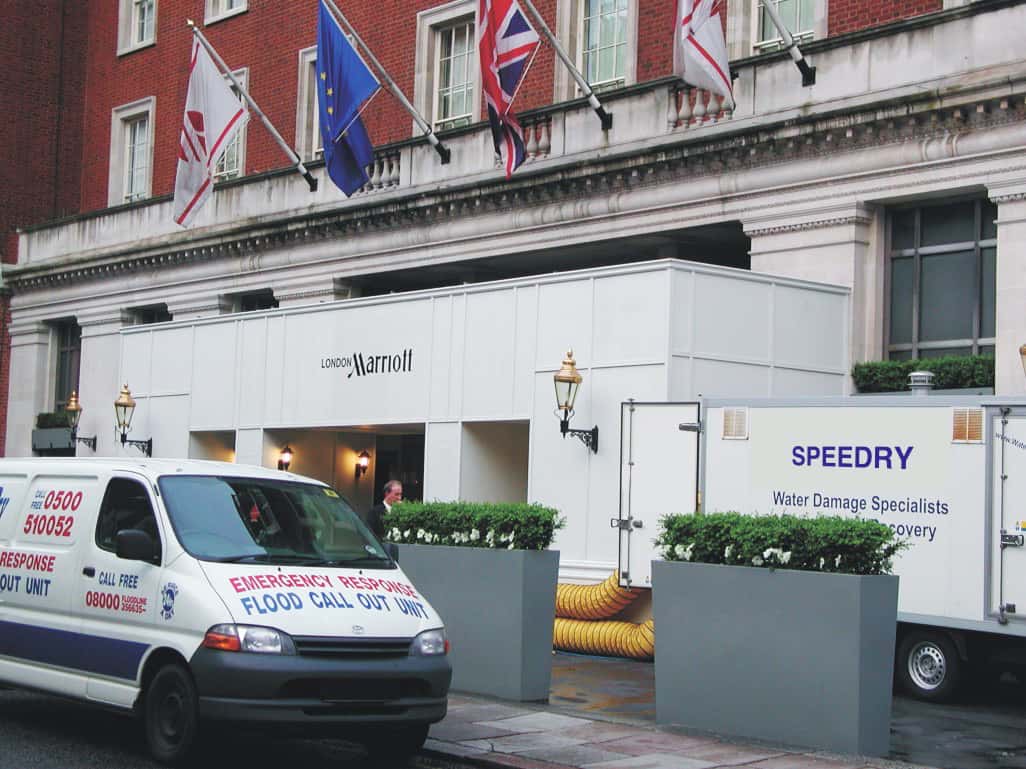 Businesses
A flood or unsanitary sewage incident in your business can be catastrophic. Consider our services if you have such an event. A simple telephone call to us will get the wheels in motion to help you mitigate the damage, get you up and running with the minimum of fuss and inconvenience and minimise the overall impact and severity. When appropriate, all works can be certified to give reassurance to your employees that the hazards have been competently dealt with.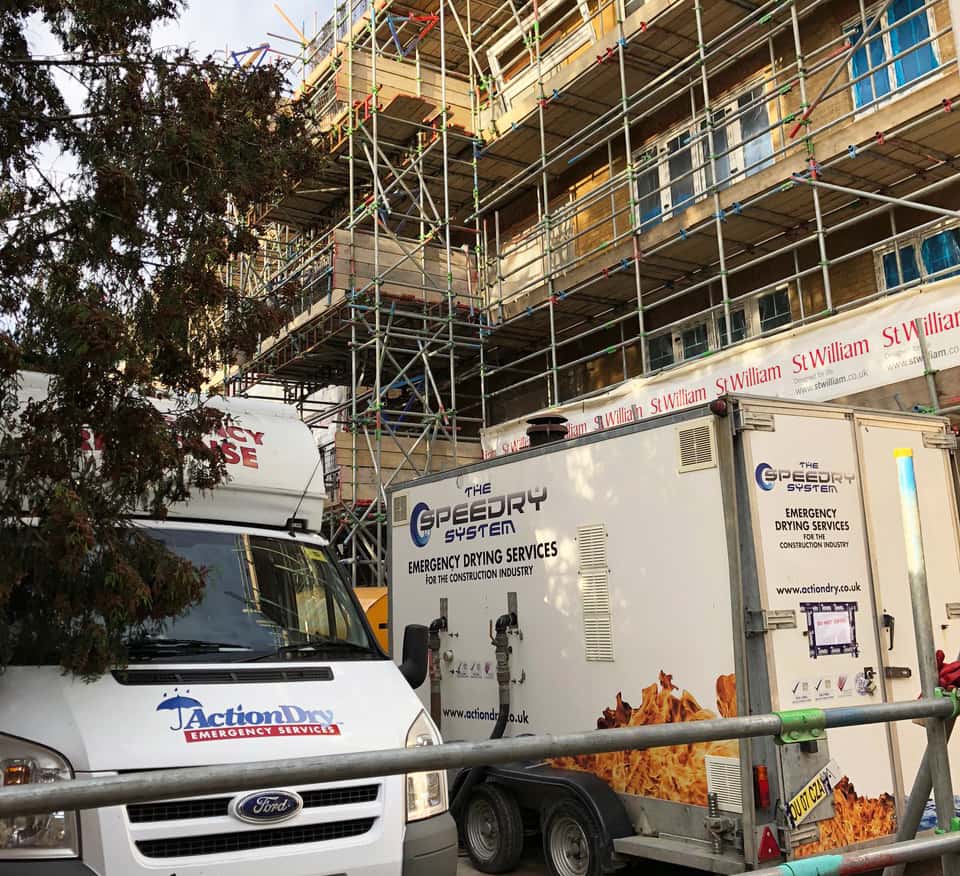 Construction
Don't let water damage slow down your project! Action Dry, used by some of the biggest names in Construction, provide a range of the most powerful building drying systems. We can competently dry individual plots, a street of houses or a whole block. Where mould is an issue, don't just strip out, call us for advice. Our cost effective mould removal services lead the world.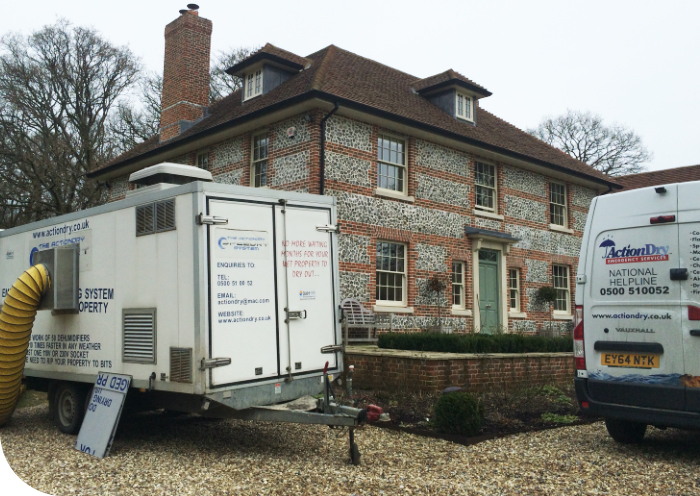 Homes
Do you have concerns with the Insurer who claims your home is dry and that mould has been dealt with? If yes, call Action Dry for free advice or to arrange a professional independent overview of the work and conditions. We a professional company that can provide a quote for drying ensuring compliance to BS PAS 64 or to remove mould competently.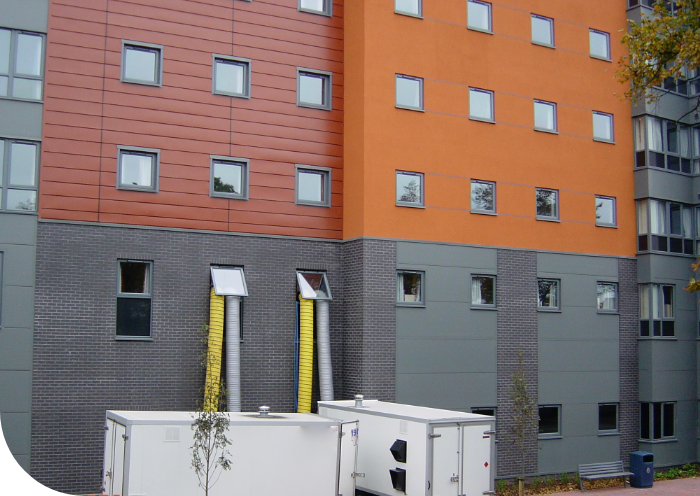 Landlords & Property Management
Mould and water damage problems? Yes, you can dry or paint over visible mould and we are always happy to give free advice or rent equipment if you want to do things yourself. But, if you have a persistent problem or reports of occupant ill health needing the services of professionals. Consider Action Dry. We provide professional services to dry wet property and deal with visible mould providing documented verification.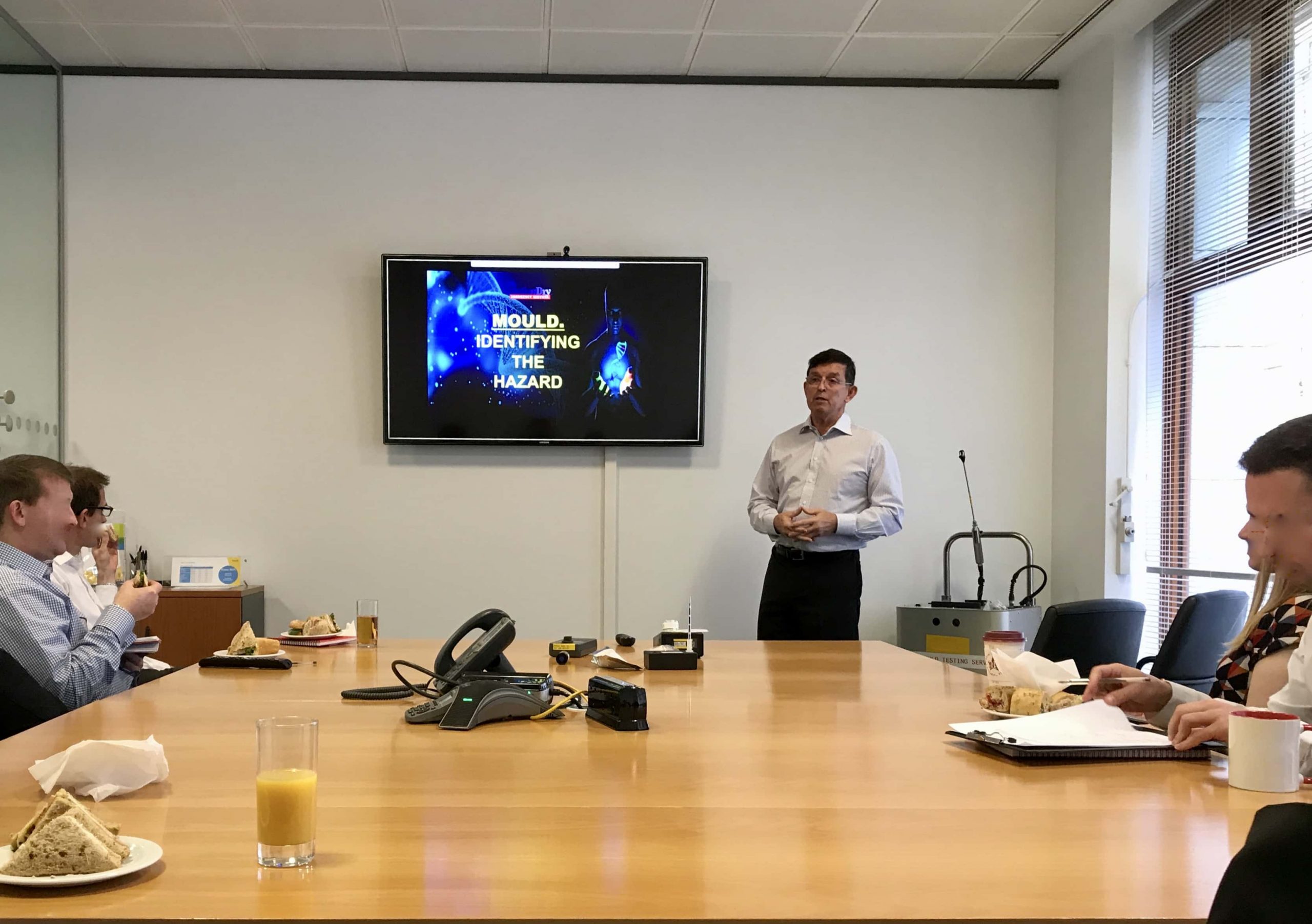 Insurance & Loss Adjustors
Our Mycologist and Scientist led mould decontamination team have developed a science and evidence based decontamination program to ensure mould damaged properties and contents are returned to a verified condition - giving occupants with reported health issues confidence that their remediated home is not contributing to ongoing health issues. Action Dry can help you overcome the issues or arguments you claims team face when mould becomes contentious.